ABOUT US
Dr. Shannon Allison and Dr. Craig Allison have been practicing dentistry in Pinehurst together for almost 20 years.
Dr. Craig Allison began practicing dentistry in the Sandhills over 40 years ago. He is a 1971 graduate of the University of North Carolina at Chapel Hill School of Dentistry. Following graduation, Dr. Allison served on the UNC Dental School Faculty for three years in the Department of Operative Dentistry. His daughter, Dr. Shannon Allison, decided to follow in his footsteps and attended the University Of North Carolina at Chapel Hill School Of Dentistry. She joined the practice in 2001.
Together they believe in the fundamental importance of oral health in the context of total health. They emphasize the qualities of patient trust and relationships in their goal of providing optimal treatment with the highest integrity. Their dental team shares their vision of excellence and continued learning. Together they create a unique office culture which allows them to take great care of our patients.
In the following dental team biographies, existing and prospective patients may learn a little more about each of us.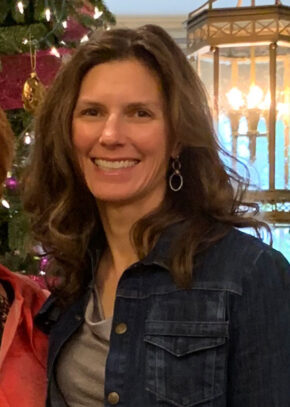 Shannon Allison, DDS, PA
Once I completed my collegiate career of academics and swimming at UNC-CH, I came back to Pinehurst to work in my dad's dental office. I was debating between medical school and dental school. After applying and being accepted for both programs, I decided to accept the position to attend dental school at UNC-Chapel Hill School of Dentistry. I am so glad I made this choice! I graduated in 2001 and joined my dad's practice and eventually purchased his practice. It's really awesome to work with my father and for us to share this unique experience.
I truly love practicing dentistry and I enjoy all of its rewards and responsibilities. I enjoy the challenges of perfecting new skills and adopting new technologies to better care for my patients and have the best possible outcomes.
I have an AMAZING work family to help support and care for our patients! These ladies strive every day to give the best care and service! I am grateful for wonderful co-workers and their talents. At the end of each workday, I am thankful for my opportunity to care for my patients and the privilege to give them excellent dental care.
In my free time, I like to snuggle my dog, play golf, experiment in the kitchen, ride my PELOTON and work out my work and golf kinks with some yoga.
Achievements:
High School All-American in Swimming
NCAA All-American in Swimming
UNC-CH B.A. Biology and B.A. Chemistry
UNC-CH School of Dentistry 2001, inducted into Omicron Kappa Upsilon
Triangle Dental Implant Continuum
International College of Oral Implantologists, Fellow
LANAP Certified Clinician
PINHOLE certified clinician
CEREC DOCTORS CAD/CAM Workshops: Posterior Restorations, Multiple Anterior Restorations and Esthetics, Cone Beam Integration in Surgical Implant Dentistry, Hard and Soft Tissue Grafting in Digital Implant Therapy
Next Level Endondontics, endodontic mini-residency
North Carolina Dental Society Member
American Dental Association Member
---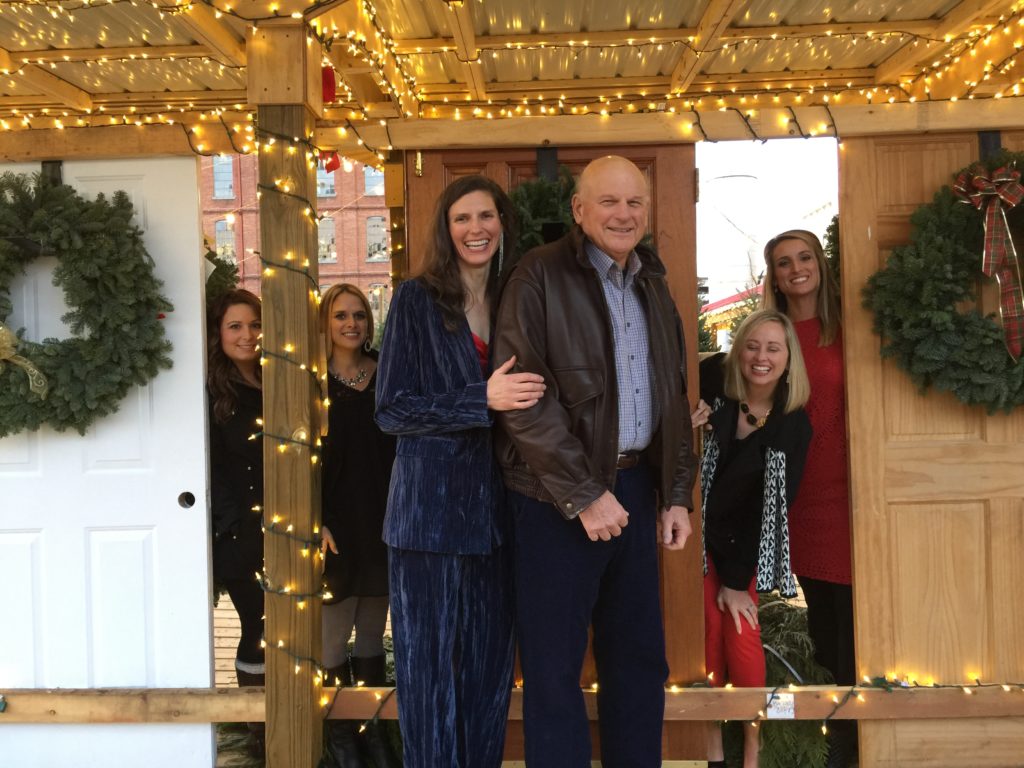 Craig E. Allison, DDS, PA
I am a native North Carolinian and I grew up in Hillsborough, North Carolina. I attended the University of North Carolina at Chapel Hill where I received a B.S. in Chemistry. I was a member of Kappa Alpha fraternity and enjoyed the brotherhood and living in the fraternity house. After graduation, I attended the University of North Carolina School of Dentistry.
I moved to the Sandhills in 1977 where I established and owned two dental practices. I currently work with my daughter, Dr. Shannon Allison, in her cosmetic and family dentistry practice. My professional interests are Restorative Dentistry, Invisalign Orthodontic Treatment and Patient Education.
I am married to Dr. Scarlett Allison and we have two children: Shannon Allison, D.D.S., Principal of Allison & Associates and D. Shoffner Allison, Principal of Hawthorne Capital. In my free time, I enjoy a busy lifestyle filled with golf, swimming, fishing and other outdoor activities.
---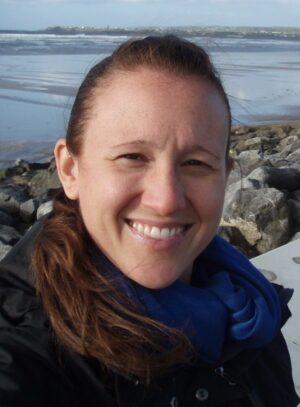 Rebecca L. Fronheiser, DDS
"Smile, and the world smiles with you."  Dentistry and everything dental are some of my passions:  It makes me smile.  I enjoy sharing my love of dentistry through my desire to help others love their smiles and smile in return.
I was born in picturesque Upstate New York.  I graduated from the University of Rochester with a Bachelor of Science in Biochemistry in 2007.  While in my undergraduate program, I answered the call to serve and enlisted in the US Army Reserves.  A desire to continue to serve the community and help others led to my attendance of the University of Michigan School of Dentistry.   After graduation in 2011 from dental school, I entered active duty service and completed the 1-year residency of Advanced Education of General Dentistry.
My Army career included a deployment to Afghanistan in support of Operation Enduring Freedom and eventually my service brought me to the beautiful state of North Carolina.  After 10 years, I completed my active duty service in North Carolina.  I felt drawn to the landscape and weather, so I made North Carolina my home.
I have a lot of passion for my profession and I continue to learn and hone my skills.  My constant thirst for knowledge allowed me to achieve an accomplishment shared with only 6% of my peers, the Fellowship of the Academy of General Dentistry.   In addition, I was awarded the Qualified Dentist Designation from the American Academy of Dental Sleep Medicine.
In my free time, I can be found outdoors with my constant canine companion, Monty.  I also enjoy exploring farmers' markets or running and hiking the trails. I feel blessed to be welcomed into this family community, and I am looking forward to the journeys that await!
Awards
AGD Fellow
Awarded over 750 hours of PACE CE
Notable Continuing Education
2019: 80 hours Academy of Dental Sleep Medicine
2017: 40 hours Orofacial Pain Mini Residency by Jeffrey Okeson
2017: 36 hours Fixed Prosthodontics by US Navy Dental Corps
2014: 27 hours Functional Occlusion by John Kois
Professional Affiliations
ADA
AGD
Angel Jacobs, Office Manager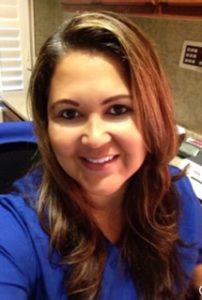 I began my dental career over 17 years ago as a certified dental assistant. My current role with our team is office manager. My experience from dental assisting and chair side conversations with patients has helped me to excel at the business component of dentistry and especially the tasks of insurance correspondence. I truly enjoy helping and interacting with patients and answering questions or concerns which they may have. Our patients and staff enjoy my positive personality and smile. Dr. Allison's office has a fun yet professional atmosphere that makes coming to work each day a positive experience. I have enjoyed working with Dr. Shannon Allison since 2001.
In my free time, I love to travel and to spend time outdoors. I am also very active with my church with the children and women's ministry. I value quality time with my husband, Roman, and our three children.
Tracey Waldrop, Dentist Schedule Coordinator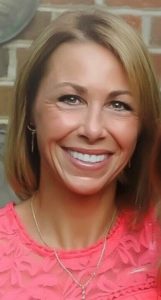 I joined Dr. Shannon Allison's team as a Patient Care Coordinator in 2013. I had previously worked in banking and with financial institutions, so I was familiar with customer service and financial questions. I enjoy meeting all of our patients and helping them with their dental questions and I just enjoy getting to know them all.
Outside of work, I enjoy sport fishing with my husband and our 2 chocolate labs. I also enjoy being a grandmother!
Kelsey Henderson, Patient Care Coordinator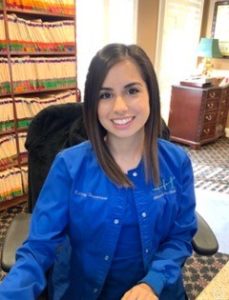 I joined the team of Allison and Associates in 2018. Behind my smile you will find a woman who is passionate about getting to know our patients and making sure they receive quality service and attention from the moment they walk into our office.
I have been in customer service for 8 years, previously working in banking. I am consistently learning more about dentistry and how I can make every patient's experience a wonderful one.
I currently reside in Pinehurst with my high school sweetheart and our son. In my free time, I enjoy reading, live music and spending time with my family.
Sarah Truman, Hygiene Patient Care Coordinator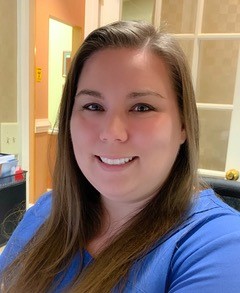 I was born and raised in Fayetteville, NC, and attended school through eighth grade. For my high school years, I had a unique opportunity to move and live in North Georgia. In 2004, I was drawn to Moore County for the appeal of a small town life and excellent schools. I worked in the pediatric medical field before joining Dr. Allison's team in 2013. I really enjoy interacting with patients and helping them with their dental treatment questions and concerns.
In my free time I enjoy spending time with my daughter and our two dogs, watching movies, traveling, and watching my daughter play volleyball.
Charla Thomson, Hygienst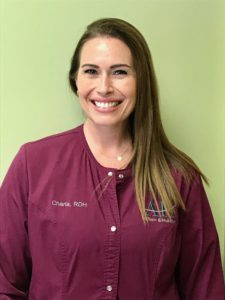 I received my Associates Degree in Applied Science in Dental Hygiene from FTCC. After graduation, I worked for a local periodontist for a few years and gained experience by working in pediatric dentistry. I began working for Dr. Shannon Allison in 2004. My previous experiences in periodontal and pediatric offices really supports my ability to care for all types of patients and all of their dental hygiene needs. I love improving the smiles of my patients and helping to keep their smiles healthy for a lifetime. I spend my free time with my husband and 3 kids and that time is usually on a lacrosse field.​
Joni Smith, Hygienst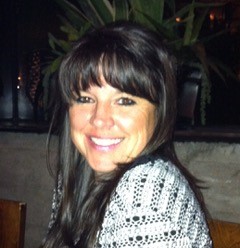 I began my journey in the dental field in Michigan as a dental assistant. I worked for 9 years before pursuing and completing my dental hygiene degree in 1991. I moved to the Pinehurst area in 1996 and have been blessed to be part of Dr. Allison's dental practice ever since. I first began working with Dr. Craig Allison, and then with his daughter, Dr. Shannon Allison. I enjoy working with both of them and I enjoy practicing dental hygiene in an environment dedicated to excellent patient care and the highest quality. I love building relationships with patients, learning their dental priorities and helping them achieve healthy beautiful smiles.
My husband, Todd, and I have been married for 36 years , have one beautiful daughter and 2 beautiful grandchildren. I also cannot forget to mention our beloved golden doodle, Steeler.
Amy Taylor, Hygienst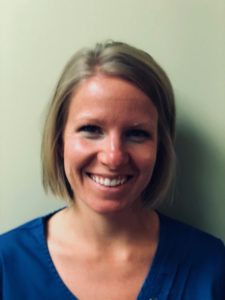 I am a graduate of UNC-Chapel Hill School Of Dentistry with a degree in dental hygiene. I have enjoyed working with Dr. Shannon Allison and her dad, Dr. Craig Allison, for over 8 years. One of my primary areas of focus is nutrition and how nutrition plays a key factor in dental health and overall systemic health.
Outside of practicing dental hygiene and education patients, I enjoy spending time with my husband and two young daughters. I am an avid runner and I have become proficient at running while pushing my daughters in the jogging stroller. I also enjoy sewing and creating clothes and other crafts.
Tracey Parker, Hygienst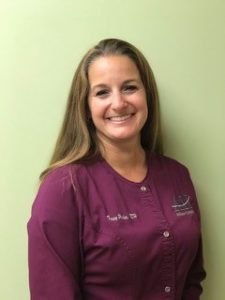 Hi, my name is Tracey Parker and I have been practicing dental hygiene over 15 years now. Born and raised in Moore County, and still reside raising two kids. I studied dental hygiene at the University of North Carolina at Chapel Hill. I love educating patients on how to keep their mouths happy and healthy which of course makes your whole body happy and healthy. In my spare time I enjoy water sports, hiking, camping , coaching and playing sports. Come in to meet me or one of our other fabulous hygienist to take care of your dental health.
Donna Honeycutt, Hygienst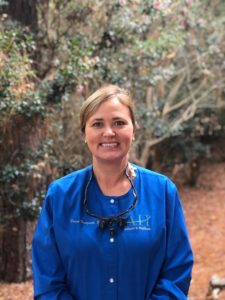 I earned my Bachelor of science degree from University of North Carolina- Chapel Hill in dental hygiene. I have been practicing dental hygiene in general dentistry and periodontics for 25 years and I enjoy my time spend with patients and educating patients on their dental hygiene needs. Working for Dr. Allison's dental practice has been a rewarding experience. I have found her dental practice to be truly like a family and we treat our patients as family by working together and providing outstanding service and patient care.
Donna and her family: husband,Andy, and two daughters, Carson and Camille, have been Pinehurst residents since 2004.
Whitney Bennett, Dental Assistant I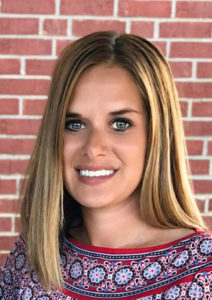 I have been assisting with Dr. Allison since 2010. I enjoy helping patients feel better about their dental care by providing a calm atmosphere and getting to know them on a more personal level. Our patients appreciate my gentle and compassionate bedside manner. I love being a dental assistant, because I get to help maintain and achieve beautiful and healthy smiles. In my free time I enjoy spending time with my husband, Justin, and our 2 kids, Preston and Madison.
Courtney Jackson, Dental Assistant I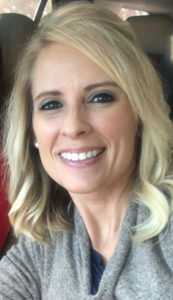 Hi! My name is Courtney and I am a lifelong resident of Sanford, NC. I graduated from Lee County High School in 2001. I went on to CCCC earning my Associates Degree in Early Childhood Education, where I then worked with children for 16 years.
In 2015, I earned my Dental Assisting Certification including my Dental Radiography Certification through Sandhills Dental Career Center. After entering the dental field and working for three years, I went to UNC School of Dentistry, earning my Coronal Polishing Certification.
In my spare time, I enjoy spending time with my husband and our four children, family, and friends.
Since starting with Allison & Associates, I have learned so much more than just General Dentistry. Learning what you love and are passionate about, makes all the difference in the world
Kristin Marshall, Dental Assistant II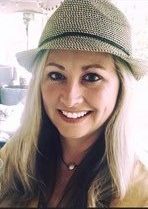 I graduated from UNC-CH School of Dentistry with a degree in dental assisting in 2005.
I have been working with Dr. Shannon Allison for 14 years! Dentistry is a very personal and vulnerable area for most people. I understand it can be scary and stressful. I like to help make people feel more comfortable and help them have a positive experience. I love dentistry because it is always improving and I never stop learning!
In my free time I enjoy traveling and being with my family. I have two children, a son and a daughter, who keep me very busy.
Sara Cartwright, Dental Assistant II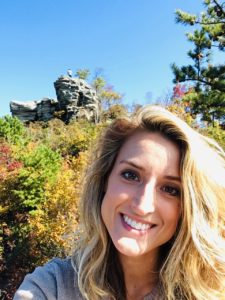 Hi! I am Sara Cartwright, Dental Assistant at Allison and Associates.
I grew up in western NC, where I received my Dental Assisting education through Western Piedmont Community College in 2009. My husband, son and I moved to the Pinehurst area 5 years ago and we have fallen in love with the area. I have been a team member here at A&A for 3 years; and this practice is an extension of my family. My job is an avenue to connect with my community and I truly enjoy each day I get to spend here, laughing and learning. I have the privilege of working alongside some truly amazing and talented professionals. My goal with each patient is to provide expert care while creating a positive and welcoming dental experience; not only restoring smiles, but giving folks a reason to smile.
Anita Ross, Dental Assistant II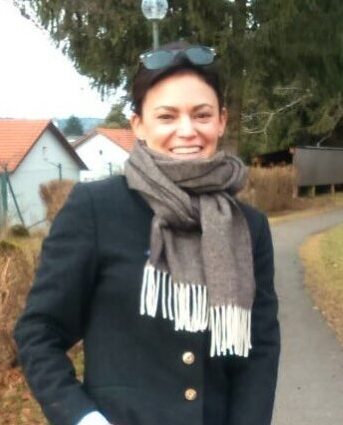 My name is Anita and I am from Bad Toelz, Germany. I moved to the US in 2014 and received my Dental Assisting education in Colorado Springs in 2017. I have a true passion for learning about dentistry and the technological advancements. I enjoy being able to use these tools and techniques to provide the best care for our dental patients. Being a Dental Assistant gives me an opportunity to care for and comfort people, share my passion for dentistry, and bring beautiful smiles to the community. I strive to always be a friendly face, provide professional care, and instill confidence in my patients. I moved to Pinehurst a few years ago, and I recently began working with Allison and Associates in 2020.
In my spare time, I enjoy spending time on the golf course with my husband, Jason, and my daughter, Sadye.