Metal Free Crowns & Onlays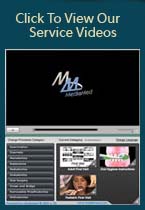 Technology has improved modern dental materials and techniques significantly. Materials available for our use have become very natural looking and structurally strong. It is always important to select the best restorative material for a particular area of the mouth.
When a tooth has a large filling, a lot of decay, or a crack, the tooth may need something other than a filling to restore function and esthetics.  In back teeth, a crown or onlay will restore the tooth properly.  An alternative to a crown is an onlay, which is like a half crown.  Onlays are often an excellent way to restore a tooth because they conserve more of the natural tooth structure.  We use 3M Empress porcelain onlays and Zirconia porcelain crowns.